Fastpacking is all about going as light as possible so that you can go faster and cover longer distances with less strain and effort. Hiking or running with a big and heavy pack is exhausting… Light though can often mean a compromise on comfort. This does not always have to be the case, especially if one thinks smart!
Here are my top 20 tips on how to make the fastpacking experience lighter, smarter and better.
My top 20 fast and light tips:
1. Always pack your sleeping bag and clothes in a drybag. Lying in a wet sleeping bag with wet clothes after hours of running in the rain is a pretty miserable experience. The best is to choose a drybag that holds the same number of liters as your pack or even a little larger for flexibility and compression. That way you'll be able to use the space in your pack to the maximum.
2. A drybag becomes a nice pillow if you put clothes and some air in and close it.
3. A wrag (Buff) can be useful in so many ways. Use the wrag as blindfold on bright summer nights. Pull it over the pillow, (or the dry bag that you have blown up), and you have a nice pillow cover.
4. If you layer up with merino long sleeves and tights, woolen socks and if needed, a thin down jacket, hat and gloves you can increase the warmth of any sleeping bag. So, this allows the option to go a little lighter with your sleeping bag. There is mo additional weight as all the clothes mentioned should be in your pack anyway.
5. Save weight on snacks. Biscuits, nuts and chocolate are good fuel on trips like this and have high energy concentration. When fastpacking, go for the food that is as packed with as many calories as possible in as little weight as possible. Gels are useless, go instead for some sauces of instant hot chocolate drinks that you can enjoy in the tent in the evening. It gives calories and warms you up at the same time.
6. If your running clothes are dry, push them into the foot end of your sleeping bag while you sleep. The next morning your running clothes will be cozy warm and you can get dressed without needing to even leave the sleeping bag. Getting dressed inside a sleeping bag requires some technique, but you learn that quickly when the temperature is around 0 degrees early in the morning…
7. The battery life of your mobile phone, powerbank and similar will increase if you keep them in your sleeping bag. And this is a no brainer, but turn off your phone and watch at night to save battery.
8. Keep your phone in a plastic bag when you're out running. That way, you protect your phone from sweat and rain.
9. Drop the sleeping bag cover. You'll stuff everything in the drybag anyway. This way you make better use of the space in your bag and you won't be bothered about stuff that bounces around in your pack.
10. Fastpacking with a friend? Many of the one-person tents are large enough for two, so take advantage of that. It will be cozy, so only go for this option if fastpacking with somebody you don't mind lying shoulder to shoulder with. The advantage of sharing a tent is that you can split the weight of two. One carries pegs and poles, the other carries the tent sheets. If you have a tent weighing 800 grams, you only carry about 400 grams each. Another thing that is good about sharing tent is that it is easier to keep warm when lying close. Some of the one-man tents that I know it is possible to two persons in are Helsport Ringstind Superlight 1-2 (1040gr) and Nemo Hornet 1p (731gr).
11. Remove the insole from your shoes at night. It makes the shoes dry faster.
12. If there is a lot of wind when you are pitching the tent? Attach one of the tent corners to the ground with a tent peg and the tent won't fly away.
13.  Merino is the thing. Both for running and to camp. Wool regulates the temperature better than any other material. It can be used many days in a stretch without smelling (too) bad and it keeps you warm even if you get wet. You only need to bring a long-sleeved merino, a merino long-leggings and a pair of merino socks for camp. These are both «emergency clothing» and camp clothes. In addition, I always have wind and waterproof trousers, jacket and mittens, two wrags and an insulating mid layer, (light down jacket or primaloft), which can also be worn at camp and in the sleeping bag if necessary. Of course, this depends a little bit on what temperatures you are expecting. If you are running in -40 degrees Celsius, you might want to bring a little bit more…
14. Gorilla tape is great and works for most emergencies. Carry a small roll in case you need to repair your tent, pack or anckle… Bring 2-3 plastic strips (zip ties) as well, they are also really handy for quick fixing things or even to just fasten things to the outside of your pack if it's hard to find enough room in your pack the first days of your trip.
15. Pocket knife is handy, but it is also possible to carry a couple of scalpel blades instead. These weigh nothing and do the usefulness.
16. You can buy very light cord (the same type used on tents) and take a trip. This can be used to hang clothes up to dry when camping. However, you will save 10 grams if you use wood branches and bushes and hang the clothes right on them.
17. Go for products that can be used for many purposes. For example, my stove goes down into the pot I use to heat water, along with lighter, lid and handle for the pot. I use the pot for heating water and as a big cup if I make myself hot chocolate, tea or coffee.
18. Soft bottles are good for fastpacking. I usually bring 3pc 500ml bottles, but I only fill one in areas where there is a lot of water. If I am crossing stretches where I know it's long between or if I don't know if there are water sources, I fill up the spare bottles as well.
19. The extra pair of merino socks that you have for camp can be used as mittens as a backup.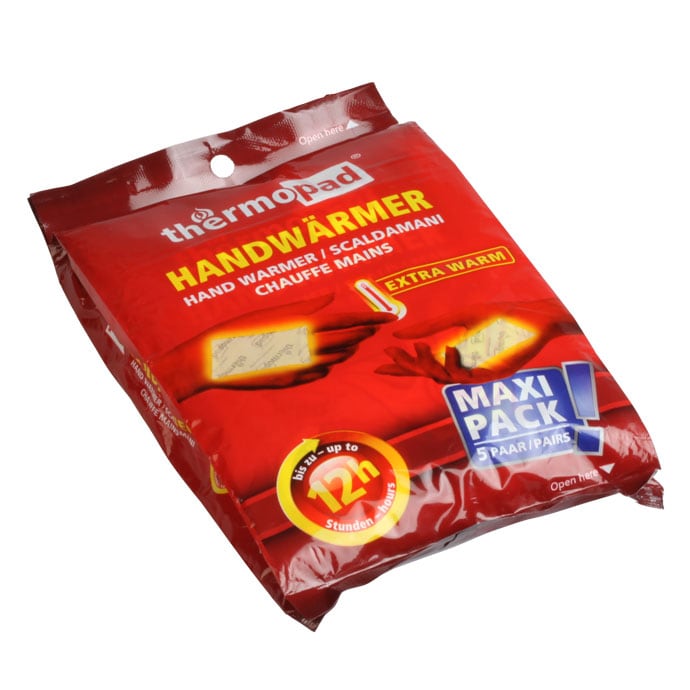 20.  Thermo pads are great to carry in case of emergency. I always bring one or two of these and they can be used in the mittens if it gets really cold or even in the sleeping bag if you experience an extra cold night.
Want more?
If you want to read more about fastpacking, check out my other posts about the topic;
Fastpacking for beginners and Fast and light with tent